Water-proofing Your Rear Bezel
Please do not reproduce, but feel free to link to.
If you're like me and like keeping your car clean, you probably understand how frustrating it is to wash your car and then have water keep dripping out from the rear bezel. After complaining about this for over a year, I finally decided to do something about it! I got some self adhesive weather stripping and stuck it inside. It took about 15 minutes and works like a charm!
The first thing to do is to remove the carpet lining on the back side of the trunk lid. Just remove all the plastic push pins. Next, remove the 8 bolts holding the rear bezel in place. If you have a Sport Appearance spoiler like I do, you will have to loosen the 6 screws holding the spoiler in place. After this is all done, disconnect the electrical connector that is attached to the rear bezel and pull the bezel off. You should now be looking at this: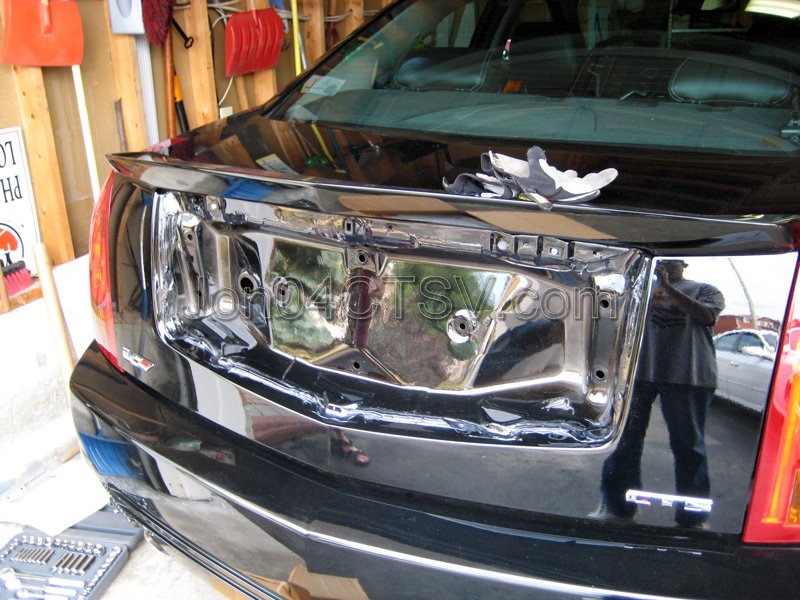 Clean up all the dust inside. You only need to put the weather stripping on the sides and the bottom. Be sure to get the 2 upper corners, as that seems to be the place where water is leaking in. I recommend leaving a little gap at the bottom so water can leak back out in the case that it does some how get in.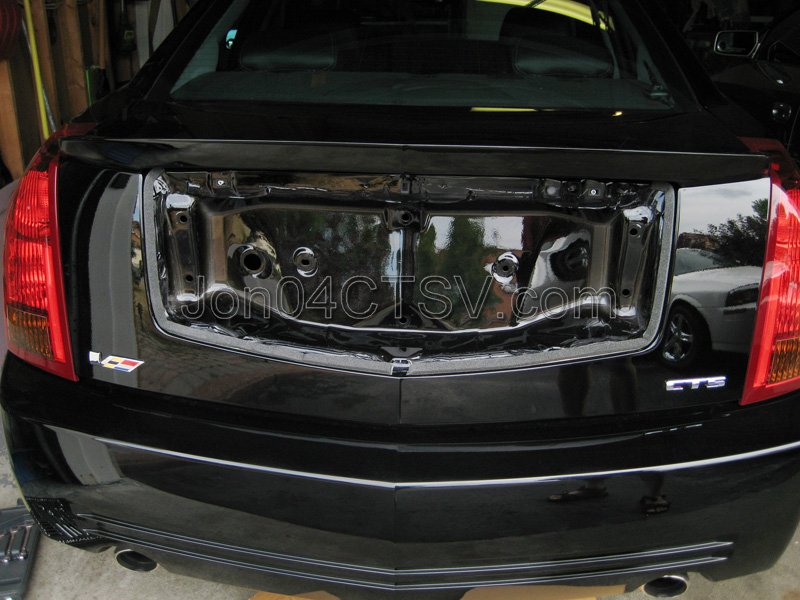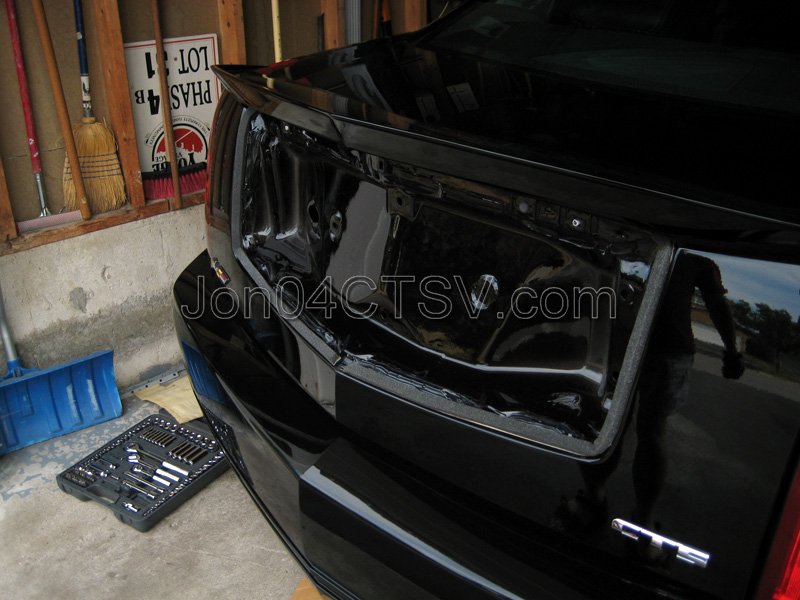 Now just reinstall everything and you're done!